Indoor Cold Sparkler Fountains!
Indoor cold sparkler fountains. Imagine that moment when you walk in the room for your grand entrance and 15ft high sparklers shoot up, Or your first dance captured forever for that perfect cinematic romantic picture. 100% safe, No Flame, No Smoke, Can be used multiple times. 2 units. Simply Amazing!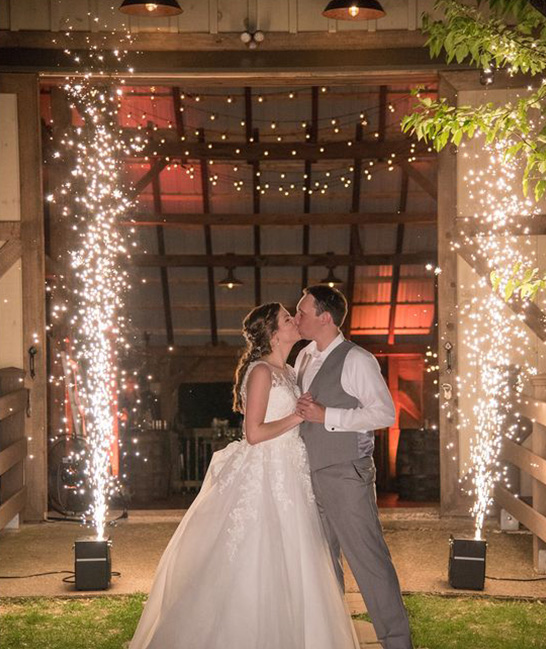 Add that "WOW FACTOR" to your wedding!
If you are looking to spice up your event, Black Tie Entertainment has you covered. Consider adding that "WOW FACTOR" with indoor cold sparkler fountains.

Indoor cold Sparkular Fountain. Imagine your grand entrance, your first dance or your packed dance floor complimented by a beautiful display of cold sparks that do not produce smoke, are non toxic and add a dramatic WOW factor. 2 fixtures ignite during your milestone moment to add a bit of visual awesome.

Add Indoor Sparkler Fountains for just $250
Let's get your party started!