Wedding DJ Specialists
We get the party going even during dinner. The right tunes at the right time is what keeps your guests on the dance floor all night. We specialize in knowing what your guests want to hear even before they ask.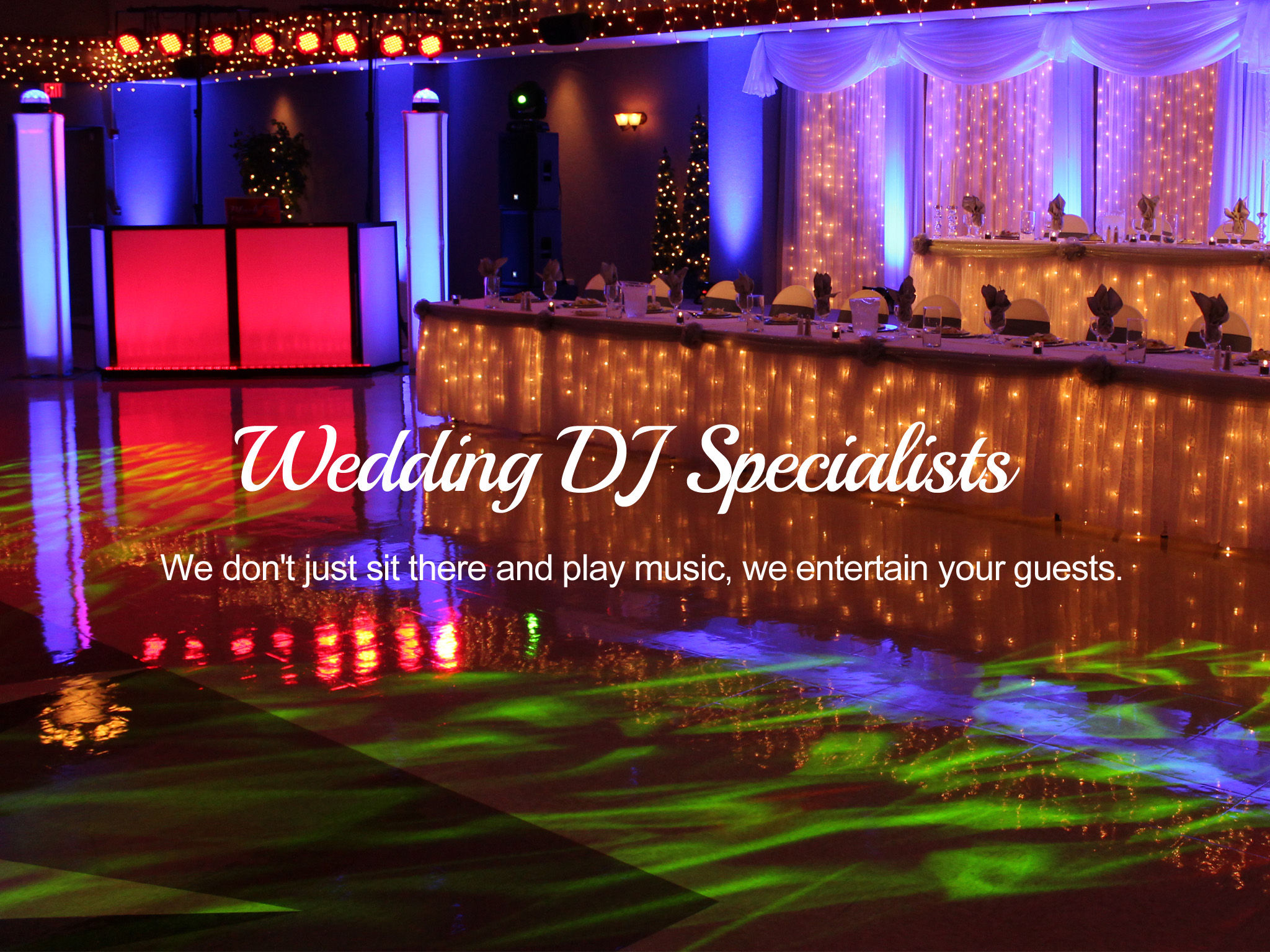 Wedding Entertainment
The right tunes at the right time!
We know just how to keep the dance floor packed and we always keep the Bride and Groom as the center of attention.
Black Tie Entertainment obtains the latest and greatest songs weekly. We also have an extensive database of classics and everything in between. With a Black Tie Entertainment wedding disc jockey, everyone gets to hear their favorite music. Your special dances and wedding traditions are what make your wedding remarkable. Our online interactive planning forms and music request lists gives you the power to choose all of your favorite music and plan each event to the smallest detail.
With over a decade of experience, Black Tie Entertainment is on the forefront of Wedding Entertainment. Our innovative outlook and respect for time honored traditions is the new standard for Wedding Entertainment.
Your Friends & Relatives Having Fun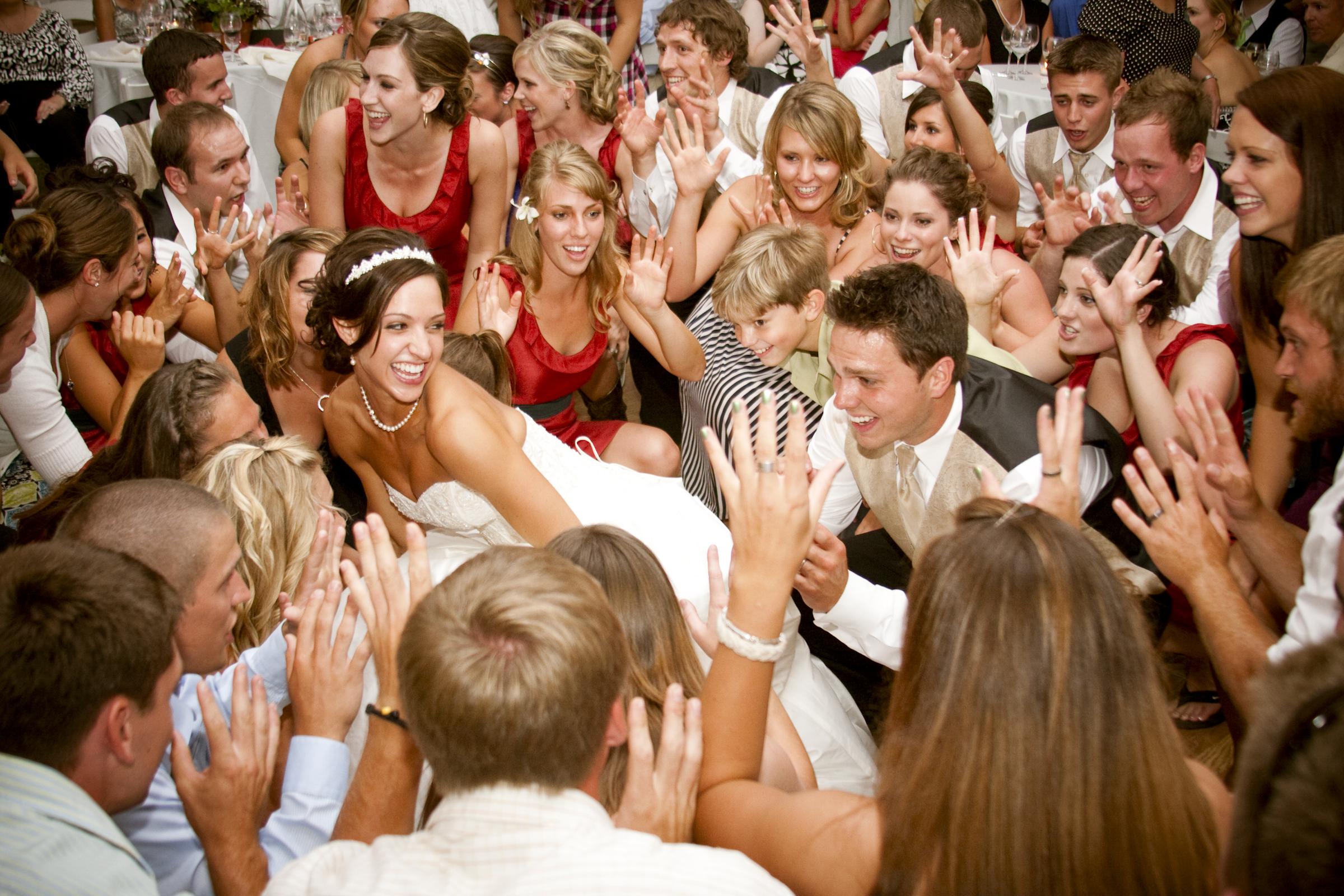 We turn your wedding dreams into reality!
You've dreamed of this moment since the time you were a little girl, pretending to walk down the aisle in your mom's heels. You've imagined each precious detail from the smell of your bouquet and the design of your gown to that first dance with the man of your dreams, the two of you gliding effortlessly across the dance floor, embracing one another while the sound of your favorite song echoes in your ears and you look radiant. Now that dream is coming true, you have the perfect guy and you have chosen a date.
That's where Black Tie Entertainment enters the picture, we know how special and important this day is to you and we are dedicated to making your dream come true by orchestrating each aspect of your special day to make it hassle free and perfect, just as you've always imagined it. Through meticulous attention to every detail of your wedding day we allow you to simply relax and enjoy the moment to its fullest. Contact us today to schedule an appointment in the quiet, pressure free comfort of our office where we can discuss the details of your wedding and how Black Tie Entertainment can assist in making your wedding day extraordinary.
Planning your wedding day is making it your own, but running it that day can be very stressful. Our services include day of wedding coordination and a wedding professional dedicated to that job. Your big day will be stress free knowing Black Tie Entertainment is coordinating your wedding day.
Let's get this party started!
Put on your dancing shoes on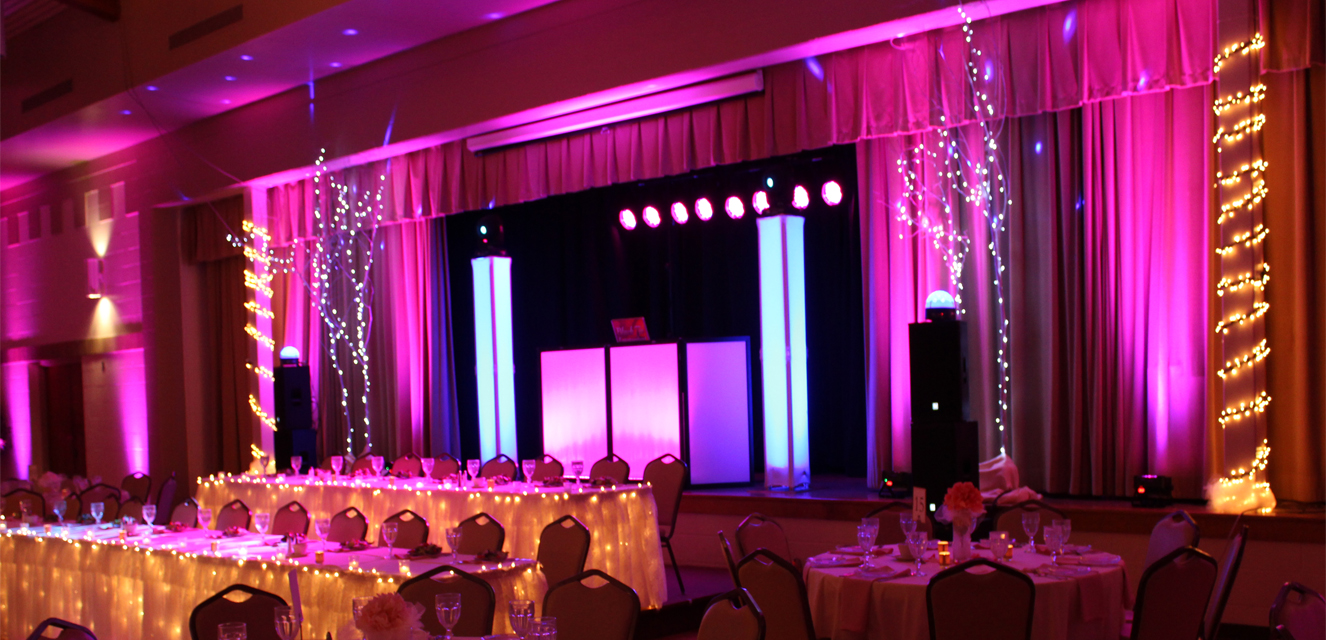 Professional Equipment
Our DJ equipment setups are super neat and clean. We can make them any color to match your wedding theme. Later, when you and your guests start dancing, the DJ facade, totems and Up-Lighting can change colors to the beat of the music.
We don't just sit there and play music, we entertain your guests. Our highly trained DJs know exactly how to get your guests out of their seats and on the dance floor. We always make the Bride and Groom the "center of attention" en every event we do. Combine that with our state of the art sound and light show and you're all set for the wedding reception you and your guests will talk about for a long time.
We don't just sit there and play music, we entertain your guests.
Testimonials
What our clients say about us
Let's get your party started!