Our LED Up-Lighting Looks Great at Houston Hall!
Houston Hall is and affordable wedding venue and full service reception hall you will love. Houston Hall is located in the Norton / Barberton Ohio area and has a nice dance floor and a professional bar. For parties of 180 people or less, Houston Hall will accommodate your event needs and won't break the bank. Charlie and his staff have been catering the Akron area for more than 35 years and it shows. The food is great and the service is excellent!
Inside the Houston Hall, Black Tie Entertainment can accent the walls by placing 20 LED Up-Lights around the perimeter of the room shining up on the walls. Our intelligent LED lights are controlled wirelessly by our computerized lighting software. We can set them to any color you like.
Take a look at the videos and pictures below to get an idea of how we can make your wedding reception the best it can be at Houston Hall.
To have your wedding reception at the Houston Hall please contact Charlie at 330-697-6971 and tell him Black Tie refered you.
Here's what we look like at Houston Hall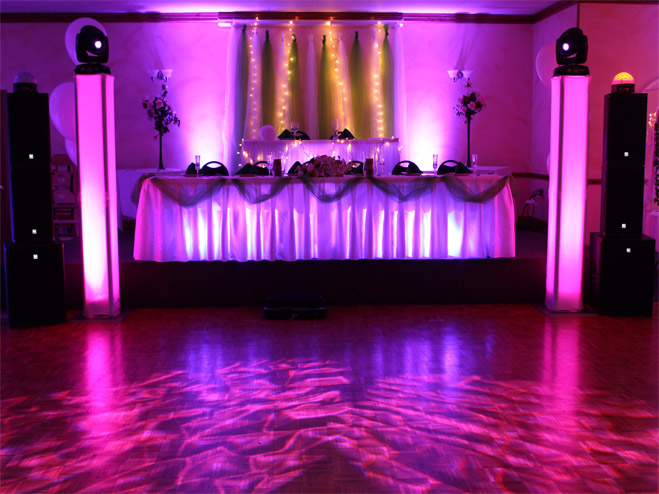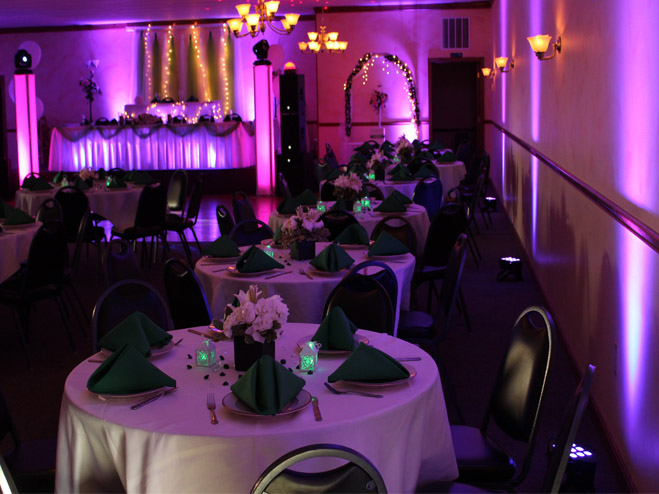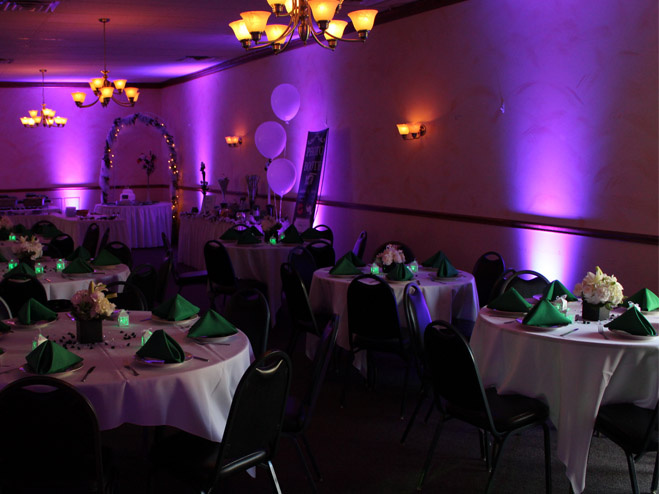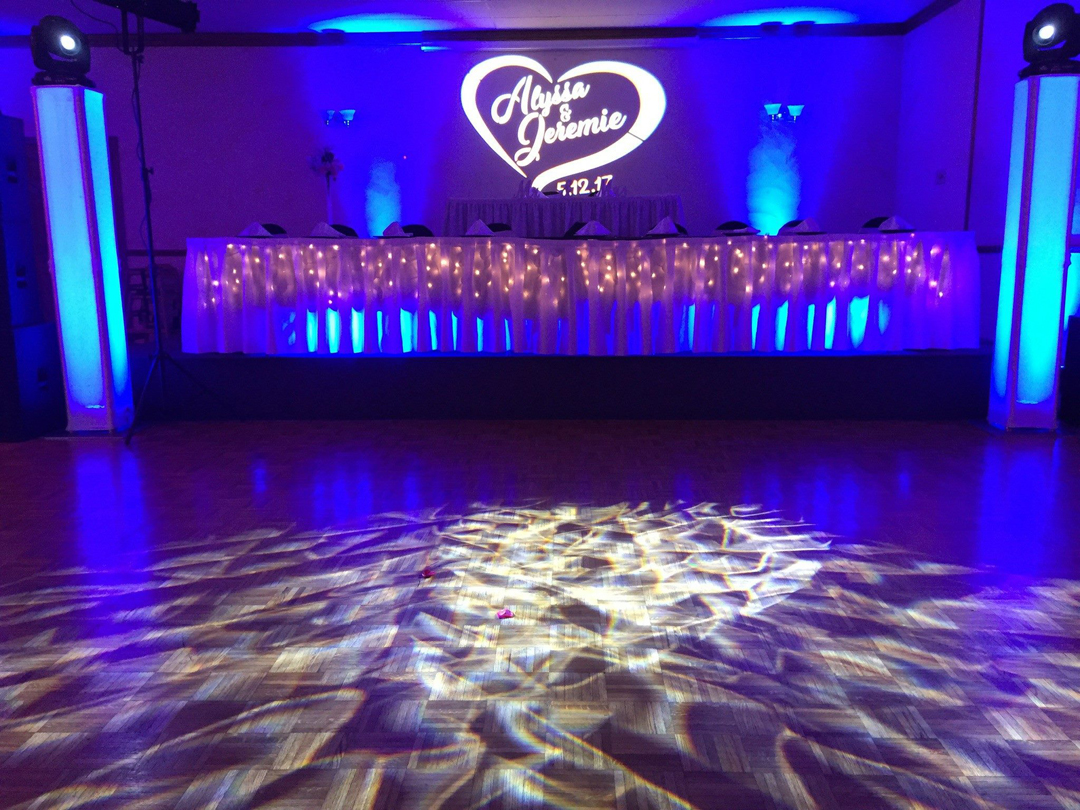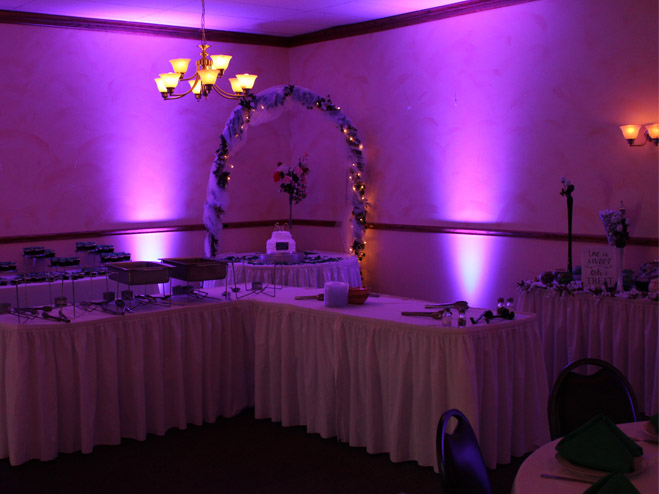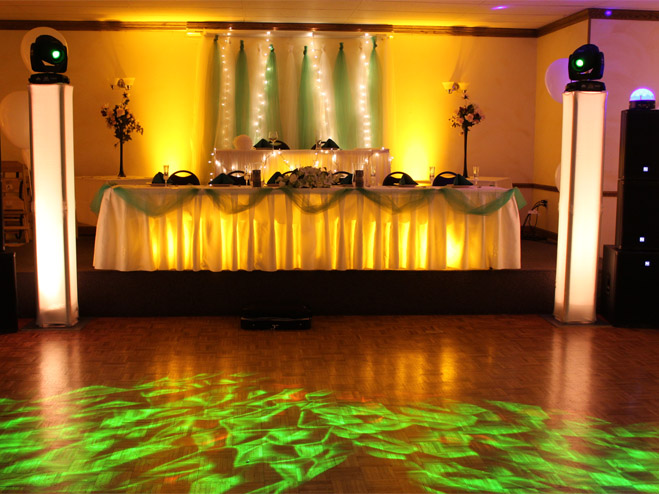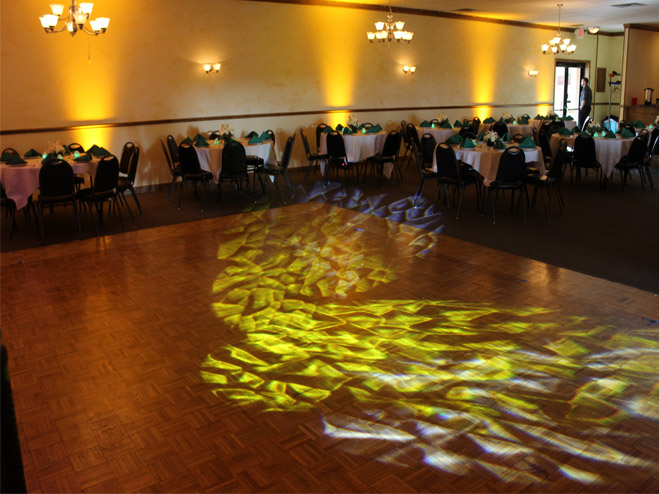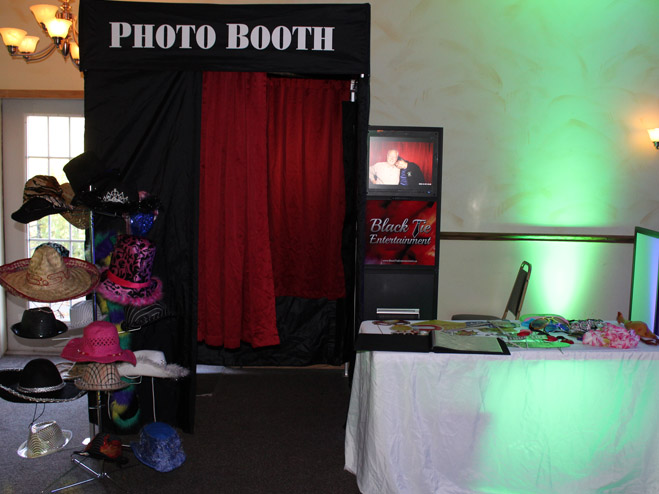 The dance floor is always packed when Black Tie Entertainment is at Houston Hall
Houston Hall is located at 3069 Houston Rd Norton, Ohio 44203 Phone: 330-697-6971
Let's get your party started!